/
/
/
Are You Ready to Be a Lean Six Sigma Master Black Belt?
Are You Ready to Be a Lean Six Sigma Master Black Belt?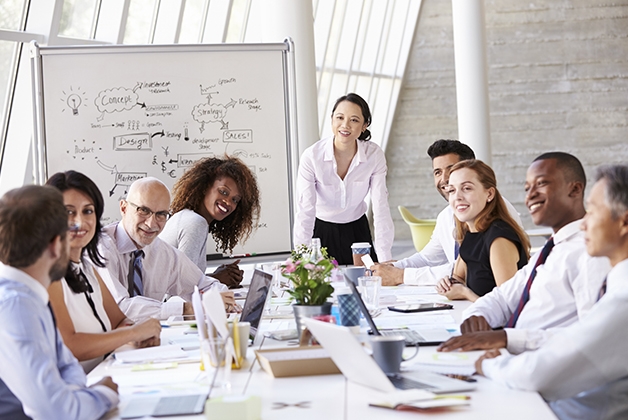 Master Black Belts are gurus of the process excellence world. They're highly respected and sought-after resources who not only wield considerable knowledge of problem solving methodologies, but also coach and mentor other professional problem solvers.
Master Black Belts take more of a strategic role in the organization both in selecting tactical projects needed to achieve strategic goals and in developing future leaders that will eventually manage and lead the business. They are key leaders of deployments in operational excellence/performance excellence, Six Sigma, Lean and quality organizations.
If you're thinking of upgrading from a Black Belt to a Master Black Belt, or want to advance the skills of your team, we invite you to consider our Master Black Belt Program! The Lean Methods Group is the trusted partner to corporations, organizations and individuals.
To help you in your exploratory process, we've gathered some resources that expand on what it means to be a Master Black Belt and what you can expect from the program.
FAQs: Lean Methods' MBB Development Program
Is the Master Black Belt program right for me?
If you are in a process excellence or quality role and want to take on a leadership position within your organization, our Master Black Belt program will help build your knowledge and facilitation skills to do just that. Master Black Belts play a critical role in driving quantifiable improvements throughout their organizations.
The Master Black Belt training courses really challenged me, both personally and professionally. I learned a great deal, not only about the Six Sigma methodology, but also about becoming a leader within my organization.
—Jeff Bowers, Master Black Belt, Sunsweet Growers
What prerequisites do I need to enroll in the Master Black Belt program?
Most participants are Black Belt-certified through an accredited organization. If you don't have a Black Belt certification, but feel your knowledge and experience are equivalent, we'll work with you to design a program that meets both Black Belt and Master Black Belt certification requirements.
What is required to complete the program?
Through course selection and projects, you can personalize the program for maximize benefit to you and your organization. Each program involves education, assessments and applied project work. To become certified, candidates must:
How long does it take to complete a Master Black Belt?
Because the program offers flexibility in its self-paced format, candidates take from 8 months to 2 years to complete the program.
One of the most rewarding aspects was having an assigned mentor/coach to guide me through my requirements. It was easy to schedule times and dates to meet, and most importantly, the feedback was incredibly helpful. If you want to develop yourself into a certified MBB, I highly recommend the program.
—Erica Lynn F.
Will any of my previous course or project work carry over?
Yes! If you are a certified Lean Methods Group Black Belt, your certification report counts toward Master Black Belt project requirements, and any exam scores of 90 percent or higher will count toward the exam requirement. Courses completed at the Lean Methods Group that fall under the MBB electives may also apply. Additionally, if you've presented at industry or quality conferences, these events may fulfill your paper/presentation requirement. Lastly, if you mentor Green Belts and Black Belts, you can use this experience as part of your project requirement.
What kind of support do I receive?
All certification programs are managed and supported by Lean Methods Group Master Black Belts, recognized as some of the best process excellence educators in the industry. Candidates are assigned a Lean Methods Group MBB program manager to help guide you through the process.
What organizations recognize the Lean Methods Group's certification?
Our certifications are recognized by many organizations, including:
More than 300 other global corporations
Does the Lean Methods Group's MBB program prepare me for the ASQ certification exam?
The material tested in the Black Belt exams combined with the concepts covered in our advanced courses provide a body of knowledge comparable with the ASQ MBB certification exam. The Lean Methods Group MBB mentor assigned to work with a candidate can assist with your preparation.
What makes the Lean Methods Group's course and certification different?
With personalized attention provided to each candidate and a self-paced schedule, the Lean Methods Group's Master Black Belt Development Program is the best choice for taking your career to the next level.
Ready to Learn More?
Why get certified? Read The 5 Whys of Certification!
Visit the Master Black Belt page to learn more about the curriculum and requirements, or contact us to set up a time to speak with our MBB development program manager.