/
/
/
Recommended Reads for 2016
Recommended Reads for 2016
By David Silverstein
People who know me know I'm an avid reader and writer. So I'm often asked to share my top books of the past year.
I write about leadership, business, economics, strategy and innovation. There were thousands of books published on those and related topics this year. But for the past 12 months, I have been reading carefully chosen books, old and new, which gave me a new perspective on leadership, problem solving and the global issues we face today.
So instead of my choices for the "best books" published in 2015, I shared my favorites among the books I read. Here's a snippet of each one.
Long Walk to Freedom
By Nelson Mandela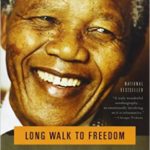 This is perhaps my favorite autobiography (or biography) of all time. I found it to be a gripping tale, and the history was fascinating. But what I really appreciated was what an amazing man Nelson Mandela truly was.
Benjamin Franklin: An American Life
By Walter Isaacson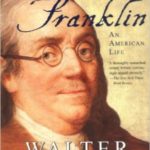 Another remarkable and fascinating man, as the elder statesman, Ben Franklin was 70 years old when he signed the Declaration of Independence, more than twice as old as Thomas Jefferson and 26 years older than George Washington. The run-up to the Revolution was long in the making and Franklin had a front row seat to it all.
Einstein: His Life and Universe
By Walter Isaacson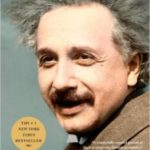 Imagine Albert Einstein, Marie Curie, Max Planck, Nikola Tesla and Niels Bohr all getting together. It happened. That Einstein was an accomplished concert pianist and was asked to become the first President of Israel are but two of the fascinating facts that made this one of this year's favorites.
Eisenhower: In War and Peace
By Jean Edward Smith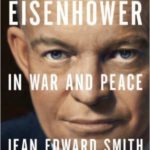 Eisenhower had many ordinary qualities to him and like so many great figures, appears to never have had any expectations of a grand life. His presidency, viewed through the lens of history, offers so much valuable information about how to handle potential crises.
Berlin 1961
By Frederick Kempe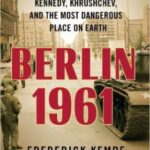 "Berlin 1961" is a terrific read that covers John F. Kennedy's first year in office, which was dominated by the erecting of the Berlin Wall and the Bay of Pigs debacle. It can easily be argued that it was in Berlin, as tanks faced off across a bridge, not in the waters off Cuba, where the world came closer to nuclear war than at any other time in history.
The Billion Dollar Spy
By David Hoffman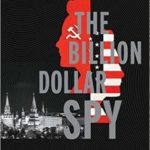 "The Billion Dollar Spy" was a Soviet Engineer who was angry and bitter at the Soviet system and its leadership, and over the course of many years brilliantly delivered to the US thousands of documents on Soviet radar and weapons systems that gave the US a tactical advantage.
Lawrence in Arabia
By Scott Anderson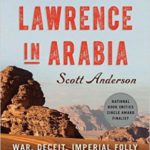 This book offers an amazingly thorough history of the original American, British and German Expeditions to search for oil in the Middle East, how the region came to be a battleground (oil, of course) in World War I, and the disregard that European powers had for the people of the Middle East who were caught in the fray.
My Promised Land
By Ari Shavit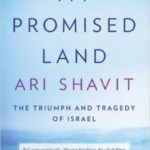 This book truly captures the essence of Zionism and the evolution of Israel, and while an Israeli himself, Shavit pays particular attention to providing a balanced Palestinian perspective. In many ways it's a very sad story—and it's a fascinating story at the same time.
Start-Up Nation
By Dan Senor and Saul Singer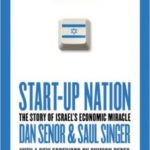 This is a very well written and fascinating history. While the problems in the Middle East are real and persist, Israel has managed to thrive nonetheless, building a vibrant economy and becoming a nuclear power against great odds.
A Short History of Nearly Everything
By Bill Bryson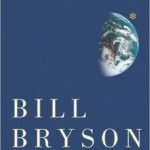 Although this book isn't really a history of everything—it's a history of science—author Bill Bryson traces, with a keen sense of humor, science, scientific discoveries, and scientists from geology to cosmology and everything in between.
A Brief History of Time
By Stephen Hawking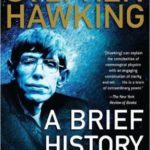 Like Bryson's book, this brief history isn't all that brief, but then "time" has been going on for a long time. Author Stephen Hawking presents the topics in a compelling and approachable way so that even non-scientists can grasp them.
America's Bitter Pill
By Steven Brill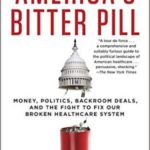 This book covers two topics of endless debate and critical importance right now—healthcare and corruption—and provides an outstanding history of the Affordable Care Act and how it came to be.
The Cleveland Clinic Way
By Toby Cosgrove, MD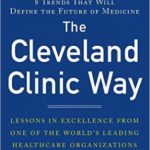 Author Toby Cosgrove, president and CEO of the Cleveland Clinic, offers a terrific insider's look at one of the best hospital systems in America.
Thieves of State: Why Corruption Threatens Global Security
By Sarah Chayes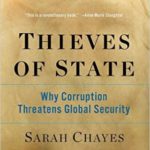 "Thieves of State" offers an inside view of state corruption, how it develops, and the different models of corruption that have evolved. If corruption is something that bothers you or that you want to understand better, this book is the best I've found.
Damn Few: Making the Modern SEAL Warrior
By Rorke Denver and Ellis Henican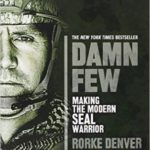 The only book I've come across written by a SEAL Team officer—and one who went on to lead the Navy's SEAL Training academy in Coronado, California—this is a real life-story of how Navy SEALS are made.
Fearless: The Ultimate Courage and Ultimate Sacrifice of NAVY SEAL Team SIX Operator Adam Brown
By Eric Blehm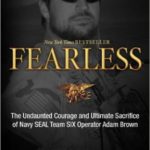 "Fearless" is the ultimate real-life human interest story of one man's journey from a heroin addict and felon to one of the most remarkable warriors the SEALs have ever had in their ranks. How did Brown make it to the top secret world of SEAL Team SIX? You'll have to read the book to find out.
That's it. Those were my favorite books of the past year and ones that I think will inspire great leadership. I hope you add them to your 2016 reading list. For longer descriptions of why these are my favorites, visit my original post on LinkedIn.
David Silverstein is the CEO and founder of the Lean Methods Group. He is a frequent public speaker and author and publishes regularly on topics related to innovation, strategy, and economic and global trends.