/
/
/
How to Pick the Right Innovation and Set It on a Road Towards Success
How to Pick the Right Innovation and Set It on a Road Towards Success
By Dr. Phil Samuel, Dr. Michael Ohler and Mark McMurray
The published evidence is overwhelming: Innovation is a key driver both for growth and for the continued adaptation of businesses to their ever-changing environments [Bhide (2009), Foster and Kaplan (2001) and Hamel (2012)]. What causes a dilemma for companies is the other findings that up to 90 percent of innovation initiatives fail [Christensen (2007)]. Year after year studies have noted that managers responsible for revenue and profit growth are increasingly disappointed with the results they are achieving from their innovation efforts [McKinsey & Company (2010), Accenture (2013)].
Your company may have learned to live with that fact and follow Linus Pauling's recommendation: "The key is to have many ideas and throw away the bad ones." But many in the business world and academia have refused to accept the supposed inefficiency of innovation as a "law of nature." Their finding is: Following a systematic approach can not only improve but will also virtually turn around the odds of innovation to a success rate of up to 86 percent (see Innovation Management).
Systematic Innovation — A Tale of Two Processes
Most companies have certain process for bringing new ideas to life, whether they are new ideas for a process, product or business model. Some are more formal or rigid than others. It turns out that many companies are confused about the life cycles of innovation. Our research shows that there are at least two life cycles of innovation that must be managed. We call the first life cycle "the front end of innovation" and the latter "back end exploitation" as shown in the diagram below.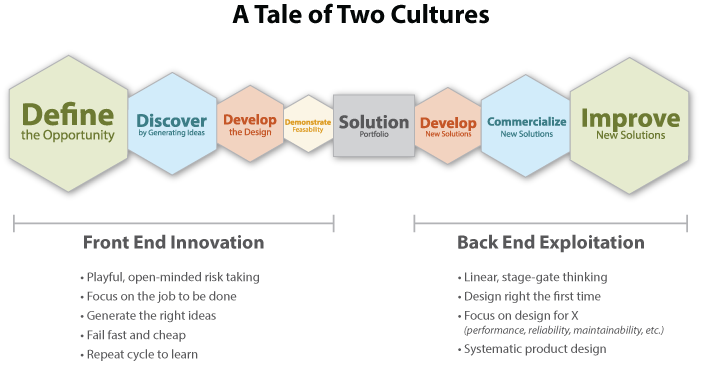 Figure 1. A Tale of Two Innovation Processes
The front end of innovation is focused on identifying the right opportunity for innovation and generating the right idea. The right side, backend exploitation, is more of a stage-gated, linear, systematic approach for commercializing new designs that have already been proven viable by the activities on the left.
If you mix the left with the right, confuse one for the other, have a process for innovation but not exploitation, or have the same people dominating both sides—failure is likely to be your friend. Most companies have a process in place for managing the "back-end exploitation" process. It is when companies push their new ideas using the stage-gated, thorough and formal process that they get frustrated by the return on their innovation efforts. Since much is written about the stage-gated back-end design process [Cooper et al (2001), and Kahn (ed) (2012)]), we would like to focus this article on the front-end innovation process.
What Does a Successful Front-End Innovation Initiative Look Like?
Similar to the opening of Tolstoy's Anna Karenina one could say: All successful innovation initiatives look alike. All unsuccessful initiatives are unsuccessful in their very own way. The front-end innovation projects by definition are characterized by exploration of the unexplored territory. As such, they are filled with ignorance and assumptions accompanied by some knowledge. The systematic approach to driving innovation converts ignorance into assumptions and assumptions into knowledge through experimentation. During this learning process, we are prepared to fail with some of our ideas but to be successful in the long-term by identifying the right ideas. Our goal is to learn fast and learn cheap through experimentation.
Our goal is to learn fast and learn cheap through experimentation.
We have studied and applied agnostically many approaches to executing front-end innovation projects. These experiences have led us to understand that a successful front-end innovation process follows four basic steps:
1. Define the Opportunity
A common mistake resides in starting innovation with an idea. As Tony Ulwick says in his YouTube webinar titled, "Why Your Idea Is Worth Nothing," most ideas are never brought to life successfully. An insight attributed to Einstein is the better guideline: "If I had an hour to save the world, I would spend the first 50 minutes understanding the problem." Opportunity is the flipside of the problem. Understanding the problem, what it is and what it's not, from all different perspectives is the key to success.
2. Discover Ideas
Having truly understood the nature of the problem, it is now the right time for creating ideas, lots of them. These ideas will be focused on one or more aspects of the problem. At this stage, an idea does not need to be viable in the context of the opportunity at hand. It merely needs to have proven successful elsewhere in addressing an aspect of the problem. The right facilitation, a diverse team and access to knowledge sources will be key success factors in identifying powerful ideas from both inside and outside the current way of thinking.
3. Develop Solution Concepts
A selection of those ideas created in Step 2 are then built into solution concepts. This includes solving a range of practical and inventive problems at a sub-system and sub-process level. In our practice, we have come to understand that at this stage it is crucial to attach sketches or even technical drawings to these concepts: Anything visual makes ideas so much more powerful!
4. Demonstrate the Solution Concept
A common mistake is to select a concept and launch it for commercialization. But for now, the concept is nothing but what we call a "paper prototype" that still includes many assumptions. These need to be converted into knowledge—and fast. The assumptions need to be formulated as questions, and rapid prototypes and experiments need to be built and set up in. The mantra is not to fail fast and cheaply but to learn fast and cheaply. Only the demonstration, together with all the learning and ensuing modification, will make the concept ready for launch.
What Does a Front-End Innovation Project Look Like in Practice?
Companies often ask us how they can apply the above process to accelerate the execution of their front-end innovation projects. Our recommendation is to apply the Rapid Innovation Cycle. It is a systematic, end-to-end process for creating new products, processes and business models using the D4 model described above. It consists of four key events, with focus on the innovation opportunity, discovery of ideas, development of solution design and demonstration of the innovation.
Session 1: Define – Opportunity Identification (3 days)
During the first session, teams work on clearly identifying the opportunity at hand—working through the Job To Be Done and its associated outcome expectations (solution neutral needs) and value analysis. With this clear definition, teams then proceed to perform any number of actions, either during their sessions or according to an action plan (tasks and deliverables to be completed between sessions 1 and 2). The outcomes associated with this session include a project charter, stakeholder analysis and communication plan. The output of this session is a set of prioritized and validated solution neutral needs by the customers of the new product, process or business model.
Session 2: Discover – Idea Generation, Prioritization and Selection (3 days)
In session two, teams work on generating ideas that will meet and close the gaps on unmet customer expectations (related to the new Job To Be Done). A wide range of techniques and tools are employed to push teams toward "inside the circle" as well as "edge of the circle," innovative ideas—with the goal of understanding how customers try to solve the problems they have, what the market trends are in this regard and what competitors are doing. As the session progresses, and in between sessions 2 and 3, teams will take the hundreds of ideas they've generated and begin to whittle them down to those that stand the best chance of success. The output of this session is a set of prioritized ideas that are consistent with the paradigm as well as busting the paradigm.
Session 3: Develop – Solution Design and Preparation for Pilot (3 days)
The third stage of Rapid Innovation Cycles entails the final selection of ideas for further design, development and implementation (whether the solutions are product, process or business model innovations). This work revolves around creating and evaluating a prototype or pilot of your new solutions. Key activities include establishing data collection and review plans, updating project financials and designing performance metrics and scorecards. The output of stage 3 is a pilot/prototype charter and high-level implementation plan for presentation to leadership for approval. All final design plans will be full working models for piloting/prototyping, implementation, results tracking and sustainability over time.
Session 4: Demonstrate – Experiment and Convert Assumptions and Ignorance into Knowledge
The final stage of Rapid Innovation Cycles involves the development of prototypes and pilots and then conducting experiments to test the assumptions about the innovation opportunities as well as the ideas generated.
In summary, conducting such a cycle helps you uncover and properly define the real problem at the heart of your innovation challenge, generate the right ideas to address the challenge, refine those ideas and design a solution for implementation—in a fraction of the time it takes most to do this, and with greater confidence of success. So if you're struggling with a high percentage of innovation initiatives failing, consider how you could turn the odds of success in your favor by following a systematic approach.
Phil Samuel, Ph.D., is the Lean Methods Group's chief innovation officer. He has more than 20 years of technical and management experience and is a frequent speaker and author on the topics of innovation, strategy and performance improvement. Michael Ohler, Ph.D., is a principal at the Lean Methods Group, with more than 20 years of experience as a scientist and performance professional. He is a certified Lean Six Sigma Master Black Belt and Kirton Adaption-Innovation Facilitator, as well as an innovation expert. Mark McMurray was a senior client partner with the Lean Methods Group, working with organizations to develop and deploy strategic plans. Mark has a master's degree in operations management, and is a certified Lean Six Sigma Master Black Belt.
References
Accenture (2013), "Why 'Low Risk' Innovation Is Costly: Overcoming the Perils of Renovation and Invention," Accenture Global Survey Results 2013
Bhide. A., (2009), "Where Innovation Creates Value," McKinsey Quarterly, February 2009
Christensen, C.M., et al (2007), "Finding the Right Job for Your Product," MIT Sloan Management Review, Spring 2007
Cooper, R.G., et al (2001), Portfolio Management for New Products, 2nd Edition, Perseus Publishing
Foster, R.N. and Kaplan, S. (2001), "Creative Destruction," McKinsey Quarterly 2001, Number 3, pp. 41-51
Hamel, G. (2012), What Matters Now, Jossey-Bass
Kahn, K.B. (ed) (2012), The PDMA Handbook of New Product Development, 3rd Edition, PDMA
McKinsey & Company (2010), "Innovation and Commercialization," McKinsey Global Survey Results, 2010