/
/
/
7 Skills to Unlock Your Innovation Potential
7 Skills to Unlock Your Innovation Potential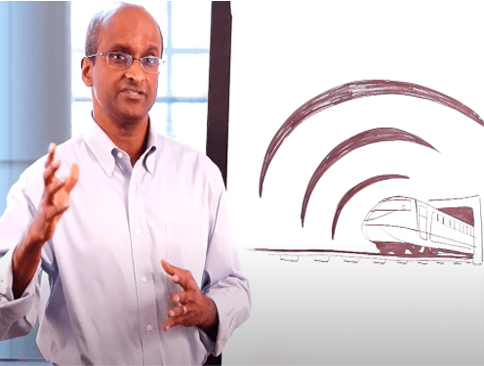 At the Lean Methods Group, we believe anyone—and everyone—can be innovative. From our front office to our business development team to the consultants on the ground, there's no room for anyone to say "I'm not creative."
Of course, we're all big fans of Chief Innovation Officer Dr. Phil Samuel and his team. Because sometimes, while we know we're all creative, we need a little help mastering our skills.
In this series of short videos, Dr. Samuel gives us a quick overview of the seven skills you can master to unlock your innovation potential.
#1 Develop Deep Empathy for Customers
Sure we're all thinking of our customers, but are we truly being empathetic? In this short video, you'll gain inspiration from how GE redesigned an MRI machine to look like a pirate ship and transformed the life of their customers—in this case, the children who would have been sedated.
#2 Think Beyond Product Innovation
When we think about innovations, we typically focus on product and technology innovations. But there's a whole other world of possibilities. Through an example in the rental car industry, you'll see how you can create differentiation by innovating in other areas.
#3 Go Beyond the Job To Be Done
The concept of the Job To Be Done revolutionized the field of innovation. But is that enough? In this video Dr. Samuel challenges us to go beyond this concept and ask: How will you transform the life of your customer?
#4 Become a Contrarian
What can happen when we question the unexamined beliefs and assumptions in our industry? Find out through the inspiring story of a 15-year-old who challenged the status quo and helped develop a far better way to detect pancreatic cancer.
#5 Look Beyond Your Industry for Ideas
We often look for ideas within our industry, but many breakthrough ideas exist outside of our industry—and even in nature. See for yourself with this story of how a Japanese train company was able to redesign its train with a little help from the kingfisher.
#6 Imagine the "Impossible"
When faced with an innovation challenge, how many times have you heard—or said—that the problem is impossible to solve? In this video Dr. Samuel shares a quick story of how much we can achieve when we challenge the status quo.
#7 Beware of Idea Killers
When we have a great idea, we expect everyone else to be as excited as we are. But that's, unfortunately, often not the case. As Dr. Samuel tells us in this video, be persistent—you've done your research, you've vetted your solutions—don't let the idea killers stop you.
About the Presenter

Dr. Phil Samuel
Chief Innovation Officer, Lean Methods Group
As an expert in strategy, innovation and performance improvement, Phil Samuel leverages more than 20 years of experience as he works with clients to insource creativity and increase organic growth potential. He is an accomplished thought leader, coach, facilitator, speaker and author whose deep expertise has earned him the reputation of an industry pioneer.
Need help with your innovation? Contact us.